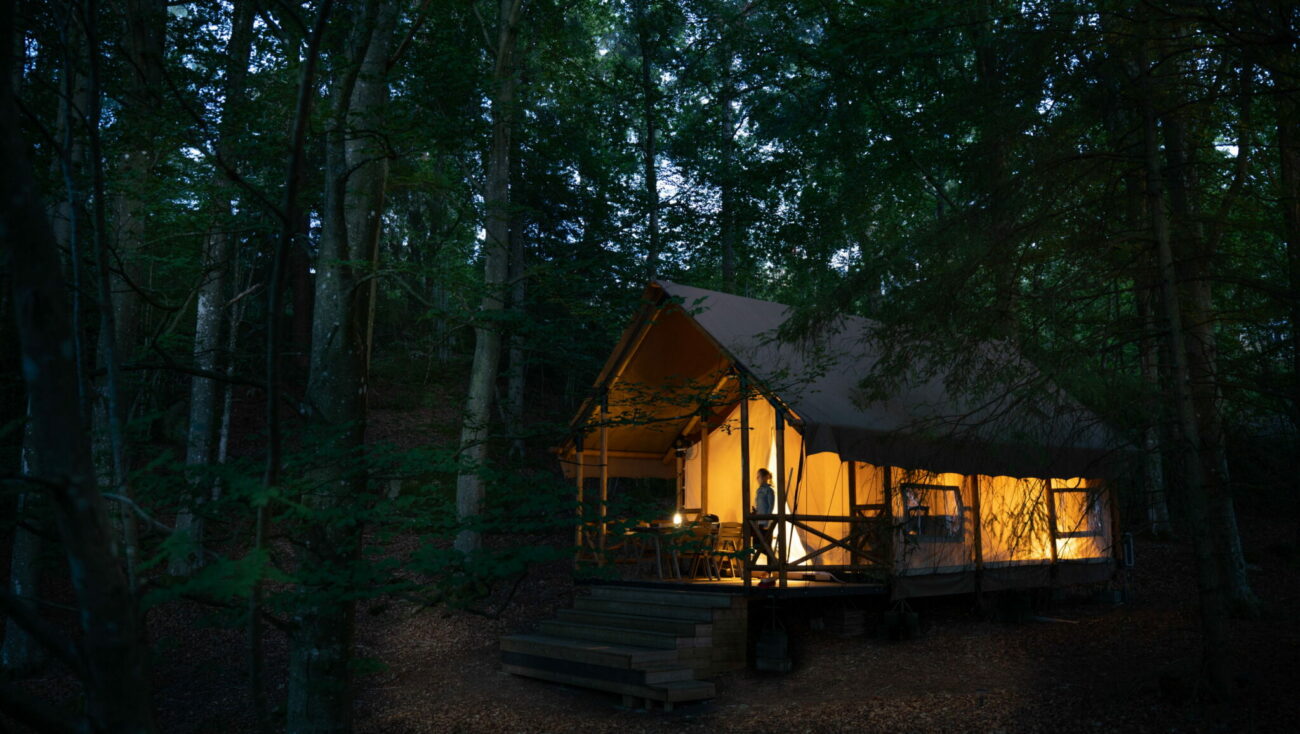 Fishing, hiking and glamping
Combine a fishing or hiking adventure wit staying in one of our glamping tents, to get a comfortable close to nature experience.
About the fishing in the area: Fishing can be anything from action sports to soothing meditation and you choose which you want to do. We are ready with advice and tips regardless of your previous experience. If you lack equipment, there are simple ones you can borrow. If you feel insecure or want to learn more, we are happy to help you book a guide who can accompany you on the fishing trip. At our facility there is both the opportunity to clean and freeze you catch. The Ljungskile bay has many shallow bottoms where sea trout look for sandworms and at the deeper parts, the larger fish hunt for herring and several trout-bearing rivers flow into the bay. During June, July and august plenty of mackerel enter the bay which is best fished from a smaller boat. Fishing is exciting but it also offers opportunities for beautiful hiking and nature experiences in form of bird, wildlife, and beach finds. Along the shores there are plenty of nice places to stop for lunch and a fire.
Would you preferr to hike instead of fishing there are several options in our surroundings. You will find trails along the ocean, around lakes, trails that crosses tightly grown pine forests and wetlands, as well as small dirt roads that meanders gently through farmland. We can assist you with finding the perfect hiking trail by providing maps, guidebooks and tips.
You stay in our comfortable glampingtenst with bathroom, kitchenett and terrace with outdoor furniture. In the morning you are served breakfast and we provide you with a picknick lunch to bring on your fishing or hiking adventure. After a day of fishing, our wood heated floating sauna is waiting for you! Dinner is served in our ocean front restaurant.
The package includes:
2 nights accommodation in a cottage with hotel standard, ie. the bed is already made, towels are available and we take care of the final cleaning when you leave. (Check-in at 15:00. Check out at 11:00.)
Breakfast
Fishing charts and simple fishing gear available to be borrowed. Or, would you prefer, hiking maps and guide books.
Picknick lunch day 2
1h 45 min sauna on one of the evenings.
2-courses dinner in our ocean front restaurant on both evenings.
Additional:
Outboard motorboat: If you prefer to fish from a boat or want to visit one of the islands in the bay, you can rent an outboard motorboat from us.
Fishing Guide: It is possible to book a guide for a fishing introduction in Ljungskile Bay as well as for a more advanced fishing trip.
Fire wood packages are available for purchase, including firewood, marshmallows, coffe and necessary equipment